Creating a Category or Product Type
Why? It's not essential to categorise your products but there are advantages to doing so. The idea is to group products which are of a similar type into the same category. For example if you own a corner shop you may want to categorise your products into Dairy, Refreshments, Tobacco, Alcohol, and so on.
As with Departments, in some cases Lock Stock can provide data grouped by Product Type. It may also help you manage your stock if you divide it into groups.
Click in the Features Menu then ..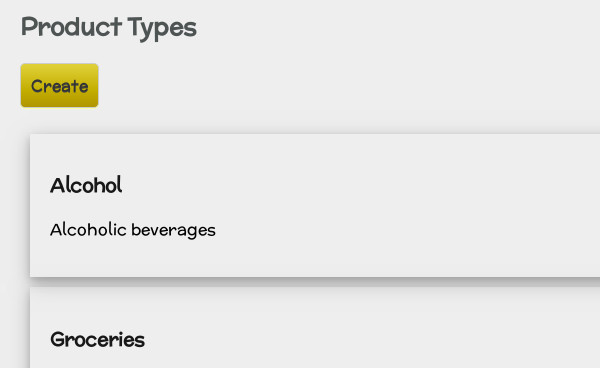 It will take you to another screen where you can name the category and write a description if you feel it's needed. When you're happy with the name click and it will be added as a new Product Type.
Repeat the process for any other categories you want to add.
Editing and Deleting Categories
If you want to change the name or description at a later time you can. When you revisit the Category section, any that you've created previously will be listed and it's just a case of clicking the one you wish to edit. Once you've changed the details you wanted to click . You can also delete them here if you no longer require them by pressing at the bottom of the page.
Now you've created the Product Types you need it's time to add your products.
---